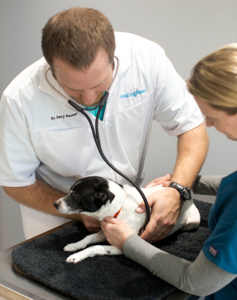 Specialized testing for your pets may be necessary to aid in preventative health screenings or when you feel your dog or cat is "just not right".  Healing Paws Veterinary Clinic is equipped with the diagnostic equipment necessary to provide your pet with excellent care. This includes radiology and laboratory.
Moved to town recently. Really like this place. Very helpful and willing to flex schedule to take care of our dog.
Great vet and staff! Would recommend without hesitation!
Been there once they did excellent. Will be taking Louie here now that I live in Iowa.