Does great with my two huskies and always explains everything very well, good price point and easy to get in
Dr. Rauser and his staff have taken great care of our two cats and dogs for 2+ years now
I not only trust them as people, but I trust they always make the right decisions and offer the best advise for my dog. They know what they are doing.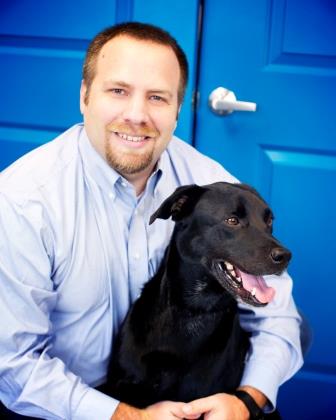 Dr. Daryl Rauser
Dr. Rauser graduated from Iowa State University College of Veterinary Medicine in 2006.  He spent the next 7 years practicing in Austin, MN as the lead small animal veterinarian in a five doctor mixed animal practice. Dr. Rauser served as a Mower County Humane Society Veterinarian during his time in Austin. He participated in the Austin High School Mentorship Program. His special interests are Ophthalmology, Orthopedics, and Dermatology.
Our appointment times are 30 minutes long to ensure you and your pet are not rushed and receive all the time necessary to answer your concerns.
We are open early, late, and on the weekend for your convenience. If your pet needs assistance, there's a good chance well be here.
We use the most advanced diagnostics including: blood work, digital radiology, and ultrasound to get fast answers regarding your pet's condition.